Making a list of the top trending WordPress themes can be tricky since there's a lot to consider at any one time. Of course, to begin with, several marketplaces allow users to download premium WP themes; naturally, you'll find different top themes trending on each one.
Still, using a good theme on your WordPress site can improve usability, user-friendliness, SEO, and interactivity. As such, while it's not always easy to pick out the hottest trending (and genuinely valuable) WordPress themes, the options we've listed below are among the best you can use.
It's worth noting that some of these themes are intended for specific niches and website types; however, many can also be customized for any type of site.
It is also important to note that these are not entirely free themes. So, if you want to get the best theme features, you'll need to purchase the premium versions.
Top 12 Trending WordPress Themes
If you've been looking for new themes to add to your WordPress website to liven things up a little, the following options – available on several different WP marketplaces, could be good to try. Plus, these options also have both free (trial) and pro versions.

Kalium is a highly unique WordPress theme that can be used on various website types and is fully compatible with most industry-standard plugins, including WooCommerce. This theme is perfect for creating eCommerce sites with WordPress CMS, and it stands out even more strongly thanks to its exceptionally high rating of at least 4.2-star ratings across various theme markets.
Kalium is easy to customize, with many impressive templates to kick-start your website design goal. The Kalium WordPress theme is also lightweight, fast, SEO-friendly, and fully functional. So, no matter whether you're building a WordPress blog or an online store, this theme will work for you.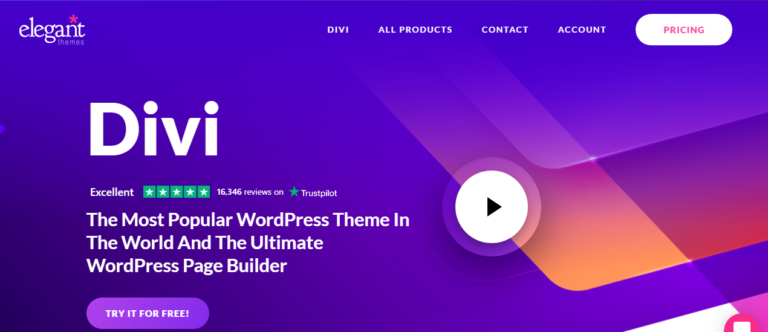 Almost everyone who has been WordPress web designing for a while has likely heard about the infamous Divi theme.
Divi is a multipurpose WordPress theme for building all sorts of WordPress sites. This unique theme design is owned by Elegant Themes, and it comes with a built-in drag and drop website builder. Plus, with around 20 different layouts to choose from, you can effortlessly use the page-building tool to customize and create a unique layout for your WordPress site.
Divi is lightweight, highly customizable, supports child-friendly themes, and lets you save custom layouts (created by you) to the Divi library. In turn, you can access this library and use your custom layouts whenever you need them.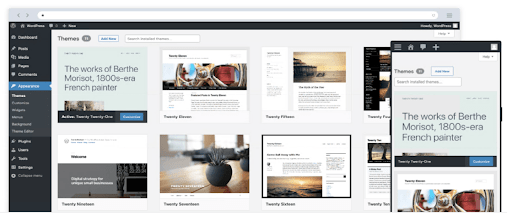 Are you launching or redesigning a lifestyle/fashion blog? If so, then the Authentic WP theme might just be the perfect option for you.
This unique WordPress theme features a dark mode, which you can easily toggle to light depending on the viewing conditions. Moreover, it's fully compatible with many eCommerce plugins and templates, making it an excellent addition for online stores built with WordPress.
As with many of the other themes on today's list, Authentic is so easy to customize. The built-in tools are functional and handy in many ways. Moreover, you can easily tweak and change the available templates and demos to any extent to get that perfect look that's uniquely yours. This theme is also mobile-friendly and loads quickly on all devices.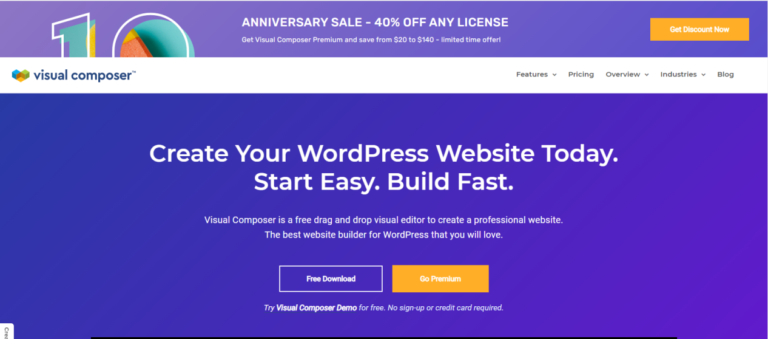 Jevelin is another impressive, multipurpose WordPress theme that you can use to build any type of website, including personal, business/corporate, and portfolio sites. This theme comes with a bunch of attractive demos and templates. In addition, it's also designed to provide full support for WooCommerce plugins.
This fast and lightweight WordPress theme has countless excellent features to enjoy. The Jevelin theme is mobile-friendly, fast, and highly customizable. In addition, it works highly effectively with many of the most popular WordPress page builders.
Jevelin's responsiveness across devices is excellent, irrespective of the demo you choose to use. And, as an added bonus for those who love sliders, this theme even comes with a built-in Slider Revolution!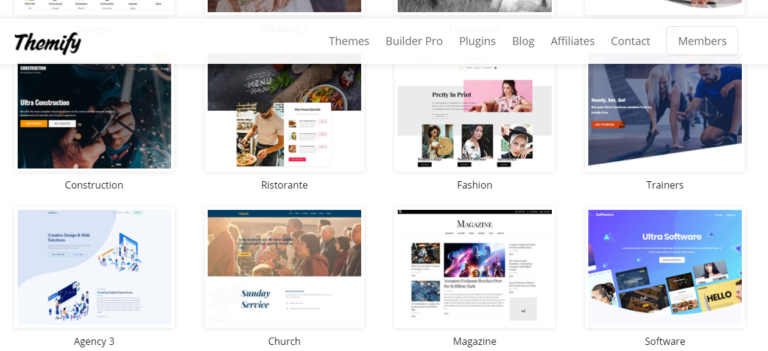 Ultra makes an ideal WordPress theme for designing all kinds of websites. It is owned by Themify and comes with a powerful built-in drag and drop builder while also supporting one-click installation. The tool provides many demos to choose between, and as with other premium themes, importing Ultra's demos includes the theme settings, demo content, widgets, menus, and so much more. When designing with Ultra, you can choose from fifteen elegant
header/page styles, six footer layouts, six header background options, five single post layouts, and so much more. This theme also provides around 60 unique templates and a ton of useful features. Furthermore, you'll enjoy up to 10 bonus add-ons when you purchase the premium version.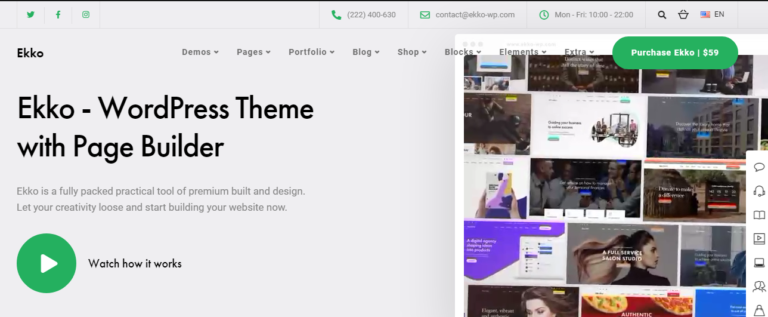 For web designers who prefer themes with built-in page builders, Ekko could be the perfect choice. In fact, this unique WordPress theme not only supports a built-in page builder but also comes with a ton of useful features. These include over 200 template blocks, 60+ pre-designed page templates, and 40+ content templates. The intuitive theme also ensures that anyone can easily customize it to create a stunning WordPress site.
Ekko is user-friendly, SEO-friendly, fully supports WooCommerce plugins, and is fit for both personal and business website design purposes. The built-in drag and drop page builder allows you to create your dream website following a similar demo and template.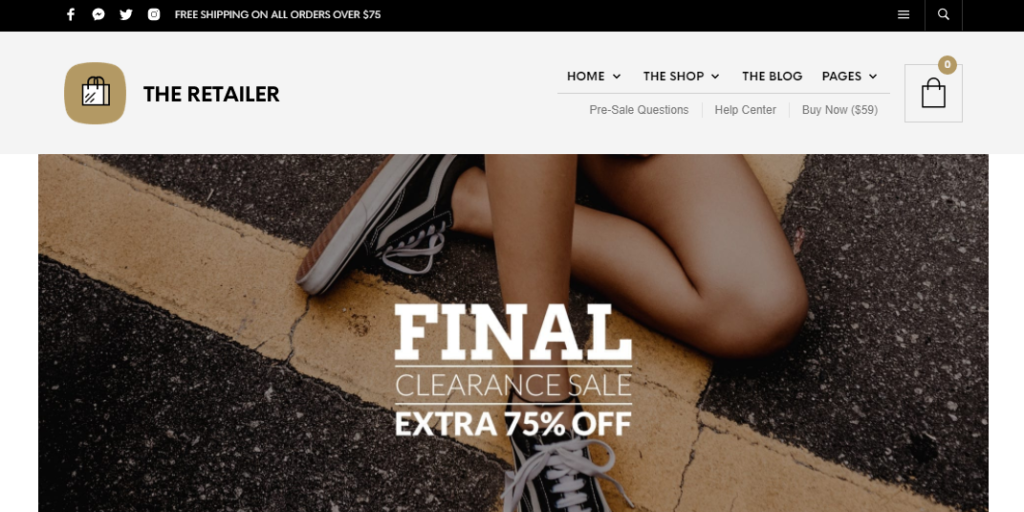 The Retailer theme is perfect for creating online stores with WordPress CMS and is fully WooCommerce-ready. The theme already boasts over 15,500 users and is even one of the few that has made it onto Envato's Weekly Top Seller list for weeks in a row.
The Retailer comes along with eCommerce tools to help you supercharge your next online store. In addition, this theme comes with a WPBakery page builder, as well as support for Elementor and Visual Composer. The Retailer theme is best for online stores and eCommerce projects. It is also incredibly fast and loads equally well on mobile devices.

The KALLYAS WordPress theme is one of the all-time bestsellers on the Themeforest marketplace. It is a highly creative theme for designing any kind of WordPress site. Moreover, KALLYAS is compatible with virtually all industry-standard plugins and integrates a large number of useful add-ons to make your site stand out.
KALLYAS is a cutting-edge solution to website design. So, whether you're building a personal blog, an online store, a business website, or an event website, the KALLYAS theme meets all of these needs. It is meant for professional designers and beginners; and, thanks to the lightweight structure, your site will load quickly even on mobile devices.

Astra is the go-to theme that many WordPress design experts prefer. This popularity is largely thanks to its ultra-lightweight, SEO-friendly, mobile-friendly, and highly customizable design; what's more, the premium version is also very affordable. With Astra, you can build or redesign any type of WordPress site to stand out. It is also a theme that's ideal for both newcomers and experts in the field.
Astra lets you customize all aspects of your site, from the header and footer to the sidebar, widgets, and even individual page structures. Interestingly, Astra also uses less than 50KB of storage, which makes it one of the fastest loading WP sites out there.

TheGem is another functional, multipurpose WordPress theme with 150+ page templates. Creating or redesigning any WP site is possible, as it provides many tools to actualize your dream site. Moreover, this theme also supports several navigation animations and transition styles to make your site more appealing to visitors.
TheGem is fully mobile-friendly, loads quickly across devices, and is compatible with WooCommerce plugins or tools. With the TheGem WP theme, you can also create a fully-functional online store without writing any line of code. This theme is very responsive and serves a multitude of creative uses.

Like many of the other themes mentioned here, Ocean WP is a lightweight theme that can be used for designing any type of WordPress site. The theme supports WooCommerce tools and works with many of the most popular WP page builders such as Elementor, Beaver Builder, and more.
Ocean WP comes with several stunning demos to choose from and a ton of flexible templates to make the most of any aspect of your site. With this in mind, it's perhaps no surprise that the theme has been downloaded over 3 million times. And as a further bonus, it also features countless useful
WP is the ideal option for a professional web designer who's focused on speed and elegance.
You simply can't make a list of the best and most popular WordPress themes and not mention Genesis Pro. Indeed, this intuitive and eye-catching theme is arguably the most popular WP theme for professional designers. It's incredibly fast, SEO-ready, mobile-friendly, and perfect for any kind of website design job.
Genesis Pro offers over 20 default page layouts to choose from; however, you can even create your own templates and save them for other design projects. This WordPress theme makes website designing much easier and so much more fun – so, why not give it a try?
These WordPress themes are among the best trending options you should consider when building your WP site. They are all mobile-friendly and load quickly across all device types. However, to get the most from these themes, we recommend purchasing the professional versions from WP theme markets such as Themeforest or from the developer's official website. Most of these
themes are also perfect for creating any kind of website, including online stores, personal blogs, business websites, or any other WP site.