These days, it's not enough to know how to manage a WordPress website alone; if you don't understand SEO, your website won't excel as you expect it to. SEO (which is short for Search Engine Optimization) means optimizing your WP site and its content to rank on various search engines, including Google, Ecosia, Bing, DuckDuckGo, and others.
Fortunately, while SEO can feel a little daunting to begin with, there are countless SEO tools available for WordPress sites. However, the sheer number of different options can make it a bit tricky to figure out the best one to use for your site.
With this in mind, some people use more than one SEO tool in a bid to achieve a better result. But the truth is this: you don't need to install multiple SEO plugins to achieve what you seek. Instead, you simply need the best-suited one for your website.
Not all WordPress SEO plugins are created equally. As such, we've come up with today's thoroughly analyzed list of the best SEO plugins for WordPress sites. These are among the best options out of the hundreds available in the WordPress repository and we hope this guide will make your decision a little more straightforward, overall.
Top 10 Best WordPress SEO Plugins
You don't need to install multiple SEO plugins to get the best results; simply install the best ones, such as our following ten suggestions.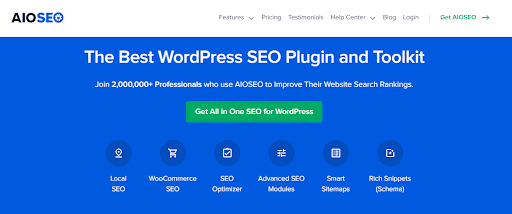 At the top of this list is All In One SEO (AIOSEO); the name spells it out, really. All In One SEO makes it to the top of the list because of its comprehensive features and fair pricing (for the premium version). Currently, this SEO plugin has over 2 million users.
AIOSEO is a full SEO suite, including an SEO toolkit that helps you fully optimize your website for quick ranking on SERPs. The setup wizard is simple and intuitive and yet remains comprehensive enough to help you understand every single process. What's more, with this SEO plugin, you'll have rapid access to TrueSEO on-page analysis, an on-page SEO checklist, and a bunch of other useful tabs.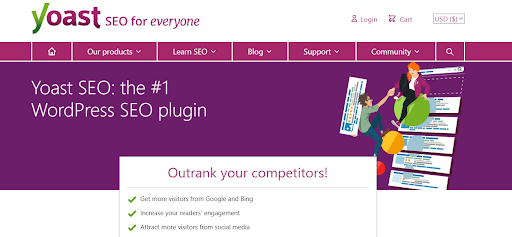 If you've been in the web design space for a while, the chances are that you'll have heard of (or maybe even used) Yoast SEO. And there's certainly no doubt this SEO plugin is one of the best for WordPress sites.
The free version offers countless great features, but you'll receive even more when you upgrade. Yoast SEO has the highest number of users to date of any SEO tool at over 5 million, and it's even the most recommended SEO plugin by WordPress.org. Many top websites have openly mentioned Yoast SEO as their preferred SEO tool, and it's a great one.
This plugin allows you to create XML sitemaps and easily submit and verify your site with Google webmaster, Bing webmaster, Baidu, Yandex, and Pinterest. The pro version also lets you create and manage redirects. Plus, it delivers a bunch of other handy features for creating content directly.

Rank Math is relatively new to the game, but it's quickly approaching millions of active users. Currently, Rank Math is
active on over 800,000 WordPress sites, and it provides a host of SEO features for free. What's more, most of the features available on the premium versions of AIOSEO and Yoast SEO are actually available for free with Rank Math.
One of the most impressive details about Rank Math is that it allows you to import your SEO settings from your previous SEO plugin – for example, Yoast or AIOSEO. This feature makes the setup process a breeze, even if you've already tried another tool before. Furthermore, Rank Math lets you connect Google Console, create sitemaps, manage local SEO and redirects, and assign user roles.
Unlike most other SEO plugins that limit the number of keywords you can optimize for, Rank Math lets you optimize an article for unlimited keywords. A great way to boost your articles' keyword ranking potential.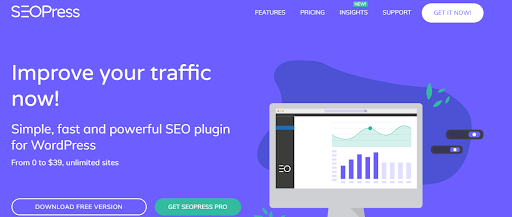 SEO Press looks to be the ideal WordPress SEO plugin for beginners, though it can still offer a useful tool for professionals, too. It comes with an intuitive setup wizard and includes various SEO features for optimizing all types of WP sites.
In addition to this, the plugin offers both a free and premium version. The free version allows you set up Google knowledge graphs and Twitter cards, as well as integrate social sharing tools.
If you include videos on the posts or pages you upload to your WP site, SEO Press also includes several excellent video SEO tools. Meanwhile, several other impressive features of this tool include the ability to create video and image sitemaps, customizable URL rewrites, and so much more. And, as a final bonus that's hard to turn down, SEO Press provides most of the features you'd get on Yoast SEO premium for free.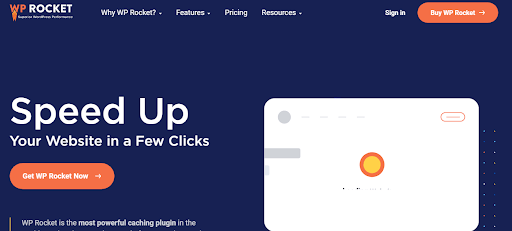 Yes, there's need for speed when it comes to your website – which is where the WP Rocket can help.
SEO isn't just about optimizing your content, configuring meta, and targeting the right keyword(s). When your WordPress website isn't loading at a fast speed, you can easily lose visitors to your competitors. Luckily, WP Rocket is one of the most reliable plugins for speeding up your WordPress website's performance for SEO purposes.
This plugin comes with a bunch of built-in tools, including a powerful caching utility to boost your site's loading speed. And,
since page-load time is now a crucial ranking factor, and if you want your posts to appear on the first page of SERPs, you have to pay attention to your site's speed.
WP Rocket compresses numerous data-heavy resources on your WP site to help your pages load quickly. It also supports caching, preloading, CDN integration, and many other useful features.

What's the point of SEO without keyword targeting?
Inarguably, the basis of any SEO campaign is targeting the right keyword(s), along with other strategies such as site speed optimization. However, keyword research is one of the toughest challenges faced by website owners.
There are numerous tools out there for researching keywords, but KeywordTool.io is one of the best to get started with. This keyword research tool is actually free for all users, and it lets you scour some of the top search engines, including Google, Bing, Amazon, eBay, and others, for valuable keyword data.
Of course, one of the best features of this tool is the Google Autosuggest feature. So, adding KeywordTool.io to your WordPress SEO toolkit might just be a no-brainer.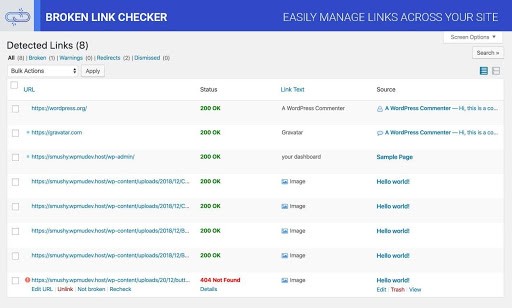 Not everyone knows about the Broken Links Checker plugin, but it's a really important one, especially if you publish affiliate links on your WP website. Broken Links Checker does just what the name says: it scans your website's content, detects broken links (links that are no longer valid), and allows you to resolve, change, or delete them from the posts/pages/images they are attached to. This reduces the number of 404 links on your website, providing excellent boosts for your platform's SEO metrics. Plus, as an open-source project, this plugin is available for free.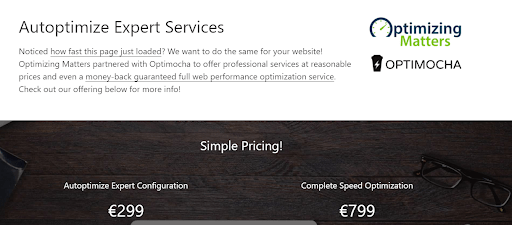 When you start advancing with SEO practices, you may begin seeing phrases such as "minify Javascript," "minify CSS," or "defer Java." To a novice, this most likely seems like another language; however, expert web developers know how to minimize a website's resources to achieve faster loading times.
So, whether you're a beginner or a pro, Autoptimize is a great SEO tool for boosting website performance. This tool helps you to aggregate, minimize, and cache scripts and styles, and inject CSS into the page head instead. It also helps you to "inline" and "defer" certain resources and lazy-load images and optimize Google Fonts.
Autoptimize integrates easily with many other SEO tools, including WP Super Cache, WP Rocket, and so many more.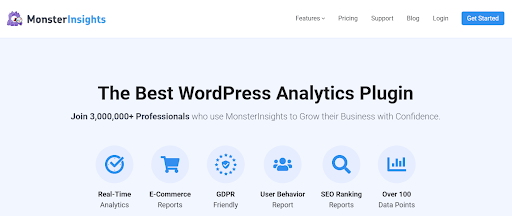 With over 3 million active installations, MonsterInsights is one of the best SEO plugins for WordPress sites. MonsterInsights is a professional tool that allows you to track your website visitors, the best-performing articles on your blog, and insights on how to improve your website SEO performance in general.
What's more, MonsterInsights is more like a "Google Analytics plugin" for WordPress. It connects to your Google Analytics account to provide you with relevant stats that help you make data-driven decisions to improve your website SEO and optimize your site for business growth. The dashboard is easy to understand and navigate; plus, you can activate all Google Analytics tracking features with just a few clicks.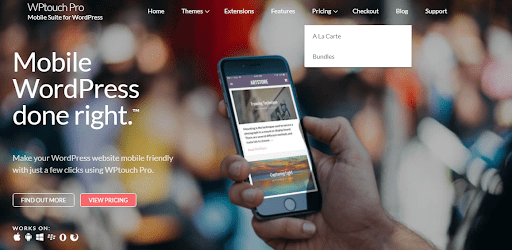 Is your website mobile-friendly? Does your theme load smoothly on mobile devices?
Mobile-friendliness is one of the most crucial SEO practices for any website. Nowadays, most people access the internet from their mobile; thus, if your website doesn't load quickly on a mobile platform, you're likely to lose your visitors/customers/clients to a competitor.
Most WP themes look good and load fast on computers but perform very slowly on mobile; this is where WP Touch comes into play. WP Touch is a WordPress plugin that lets you redesign your site's mobile interface so that it appears more appealing and loads faster. This web design plugin can also be used by both expert developers and novice website owners alike.
Today, we've taken a look at our choice for the top 10 best SEO plugins to help propel your WordPress site(s) to the highest positions in the SERPs. Of course, there's no single solution that's ideal for everyone; so, you may still want to do some further research on these tools to determine which is best suited for your site and your SEO goals.