Thinking about outsourcing your web design project? Today, we'll be looking at some of the top six reasons as to why it's a good idea. So, read on for valuable insights about how website outsourcing could work for your business overall.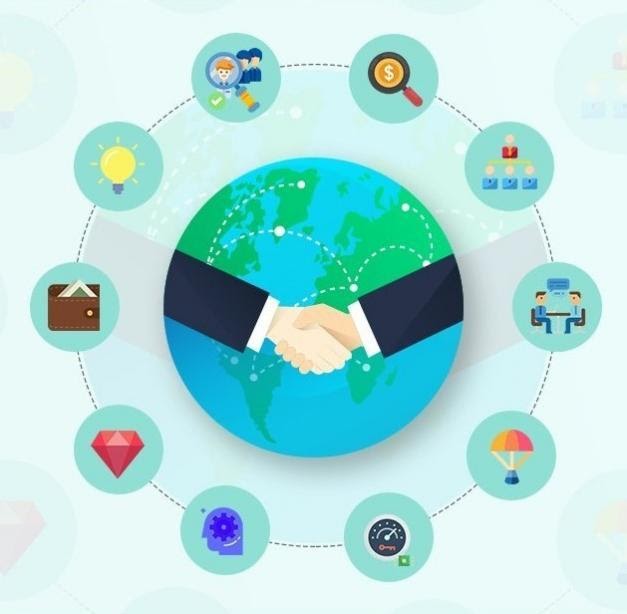 Over the past three decades, outsourcing has become an integral part of worldwide business management, helping keep your business updated in this competitive world. Whether you're a solo business owner or a team of entrepreneurs, outsourcing has many benefits to offer. But, if you are new and thinking about outsourcing your projects for the first time, you may have numerous questions, such as:
Why should I opt for outsourcing?
What benefits can I get from outsourcing?
What is the best option: an in-house team or an outsourced one?
What is the optimal platform for building a website?
What are some of the ways to reach out to potential outsourcing partners?
And so on…
After reading today's article, you will learn about some of the many different aspects to consider when outsourcing, along with the top six reasons why opting for outsourcing could be a good idea and how it can help you scale your business. But, before we get ahead of ourselves, let's start with the basics: which platform should you consider for building websites?
WHAT IS THE BEST PLATFORM FOR BUILDING WEBSITES?
Building a website has become easier than ever before by using website builders. However, choosing the most effective one out of many is the tricky part. In our opinion, though, WordPress.com is a total win-win solution. In fact, according to a recent survey, WordPress powers more than 40% of all websites on the internet!
The main reason why WordPress has grown so much in popularity is arguably for its flexibility to create many different types of websites. In addition, some of the platform's other notable features include an easy-to-use interface, one-click installation, advanced SEO features, and a wide range of available themes, which make WordPress an ideal choice for anyone.
As such, without a doubt, WordPress is one of the best options to create a beginner-level website. However, though it's easy to start with, it's not always easy to maintain – and this is why you might choose to outsource your website development.
WHEN TO OUTSOURCE WEB DEVELOPMENT FOR YOUR WORDPRESS WEBSITES?
Small and large businesses alike often choose to outsource their web projects when they want to save time and money. This helps you gain access to new expertise and learn better risk management strategies. In addition, no matter how proficient you are in your work, it's often hard to meet deadlines when there's a lot going on in your head.
With this in mind, outsourcing is an excellent option to relieve this workload. In turn, this can allow you to spend time on other essential business tasks instead. Plus, there are countless different WordPress development tasks eligible for outsourcing. As such, to ease your work, here are some of the most common WordPress tasks you could begin with:
Complete PSD-to-WordPress conversion.
WordPress installation and setup.
WordPress security management.
Code changes at the client's demands to enable custom functionalities.
Client support for WordPress challenges.
Once you have decided on the platform and the specific requirement you'd like to outsource for web development, you can begin looking at the next step of the process, i.e., how to approach outsourcing partners.
How to Outsource WordPress Work?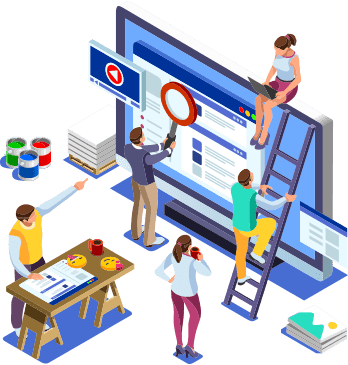 There are multiple ways you could consider if you've been looking to outsource your workload, and equally, there are thousands of agencies out there who are looking to help with your business. Some of the most common ways of outsourcing are:
Referrals
Putting up a request for proposals from web developers
Using the search engines to find website developers/li>
Using a freelancing platform such as Upwork, Fiverr, or Freelancer to connect with developers
Using an agency like Engage Branding
Through social media platforms such as Linkedin, Facebook, or Twitter.
SIX KEY REASONS YOU SHOULD OUTSOURCE WEB DEVELOPMENT
Outsourcing can provide you with fresh perspectives and ideas, enhancing your website's marketing functionalities. Below is a brief list of some of the six main reasons that many businesses prefer outsourcing their web development project.
Cost reduction is one of the top reasons for businesses to outsource their web development projects. Indeed, by outsourcing your web design projects to third-party businesses, you don't need to take on the cost of hiring an in-house team. In doing so, you can save on salaries, raises, and ongoing training on the latest technologies.
It's also worth considering that foreign outsourcing development companies' rates may be more affordable than the local market. And, after all, no one can deny that saving money gives a massive benefit to company revenues and profits.
ACCESS TO TOP-NOTCH INDUSTRY EXPERTS
Through outsourcing, you get access to some of the most experienced programmers from around the world. Working with a team of professionals who can help nurture your business dreams
into reality may help you make the most of a broader skillset with superior tech resources. Plus, this adds value to your website thanks to the combined knowledge of multiple experts.
By opting for outsourcing, you bring various new ideas to the table, making it possible to create products for new markets and cultures – often for the most affordable rates.
HAVE FULL FOCUS ON YOUR BUSINESS GROWTH - CORE COMPETENCIES
Whether you're a startup or a Fortune 600 company, certain areas of your business need full-time concentration – and maintaining an in-house team requires a lot of attention on your part. You have to keep an eye on project progression, ensuring that quality standards are met, but you also need to ensure the best coding practices are being implemented.
Naturally, this makes it much more difficult to focus on your main business functions and could negatively impact your operations. Fortunately, by making the most of services provided by an expert outsourcing services team, you can spend more time focusing on the core metrics of your business. In addition, you can also help drive your workforce to excel in their unique fields, rather than asking your team to generalize in a field they don't specialize in.
In short: outsourcing can provide countless benefits for your day-to-day actions, bringing new value to the company. You could even use that time to look for new investors and design strategies, boosting your branding as a result.
QUICK DEPLOYMENT - TIME SAVING OPPORTUNITIES
Having an online presence is essential for any business, and the faster you can get out there, the better. However, managing your time can become substantially harder when there are countless different deadlines to handle.
You don't have to worry about switching between tasks or fitting your schedule into short timeframes through outsourcing. Hiring a team of expert and experienced developers can accelerate your website development, meaning the project can be released much quicker.
Meeting deadlines and on-time delivery of your projects can make your clients happier and is often beneficial for the business process overall. Moreover, even multi-national companies such as Google take this route to cope with their workloads; in fact, they've been outsourcing their side projects to remote teams for years so their in-house developers can devote more time to more significant and complex projects.
FLEXIBILITY - SCALABILITY OF YOUR WEB PROJECT
Scaling your web project with a remote team is more manageable than managing a web development team on-site. Professionals working in outsourcing companies often operate in compliance with agile methodologies, including frameworks such as Scrum and Kanban which help break down work into smaller parts and keep you organized.
Meanwhile, in-house developers may have a harder time adjusting to the workload – which is again where outsourcing work to professional web developers can make the process easier. They provide you with the flexibility to scale your team and manage peak periods and fluctuations in work capacity. In addition, they also have extensive experience in web development services and can sometimes even provide services to clients within a matter of hours.
STAY UP-TO-DATE WITH THE LATEST TECHNOLOGIES
Whether you're just starting your company or have been in business for a while, having access to the latest technology is vital. Of course, the benefits of exploring new techniques and technologies are countless and can help you build something unique.
Naturally, this is vital since web trends are changing every single day. As such, if you struggle to keep up with the latest trends, you will almost certainly begin to fall behind the competition.
When you outsource work, you can also have a say in all essential parts of the project, from designing to deploying a web application to testing and documenting. Not only that, but you also be able to benefit from specialist data and analytics, which will help you recognize if your efforts are paying off.
Whether you're looking to create a new online shop or start a blog, having support from professional website developers is vital. And, to keep up with the latest trends in technology, it's always a valuable option to consider outsourcing your web development.
Outsourcing teams have countless experts who can help with improving your current business strategies. As such, once you realize that outsourcing might be the optimal choice for your firm,
it's only a question of finding a company you'll feel comfortable with and hiring their solutions.
We here at Engage Branding are immensely proud to deliver some of the most effective web development solutions overall. We can help increase leads by maintaining the latest trends, and we are dedicated to creating powerful platforms for rapidly growing businesses. So, why not contact us today if you're ready to find out more?