Businesses use marketing strategies to promote the products and services they offer. These often help them collaborate with their audiences much more effectively.
In the digital era, where the number of internet users is on the increase every day, you cannot deny the significance of digital marketing. Indeed, digital marketing methods help businesses to reach even more substantial audiences. What's more, they also offer a highly cost-effective solution compared to many other traditional marketing methods.
As one of the most common digital marketing tactics, email marketing is often considered the most effective and affordable strategy. However, to get the most from email marketing, it's integral to have the right strategies in place to make this complex marketing solution work for you.
WHY IS EMAIL MARKETING IMPORTANT?
Emails have stood the test of digital time. Indeed, not only were they one of the earliest forms of digital communication, but they've lasted to this day as a vital component of online use. What's more, they have also been one of the oldest marketing strategies for businesses and will likely continue as a preferred medium of communication among professionals.
Email marketing is vital for many businesses to thrive and survive. It allows you to build relationships and connect with your customers on a more personal level. In turn, this allows the brand to stay in touch with its users, prospective leads, and past customers to keep them invested and engaged.
According to a Content Marketing research report, almost 85% of professional marketers use email marketing as a proven technique for generating leads and nurturing their audience.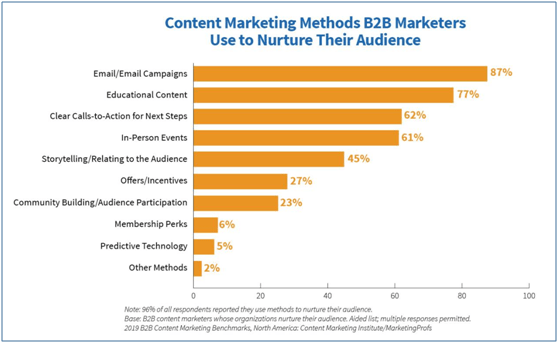 A well-defined and segmented email list is at the heart of any email marketing activity. However, building your email list manually can be time-consuming and labor-intensive.
Luckily, this is where email marketing tools come in!
Email marketing tools help simplify the task by automating your emails while still allowing you complete control over them. With their handy interface, you can create new emails and edit or save the content based on your requirements, helping you to design emails at your own pace
EMAIL MARKETING TOOLS IN WORDPRESS
WordPress has several email marketing plugins that can simplify your work in minutes. Depending on your needs, you can select any of these plugins to make marketing strategies more successful. We have combined here some of the eight best email marketing tools that can help accelerate the growth ofSeven Best User Registration Plugins For Your WordPress website your subscribers and scale your business. Let's get started!
Creative Mail – Easier WordPress & WooCommerce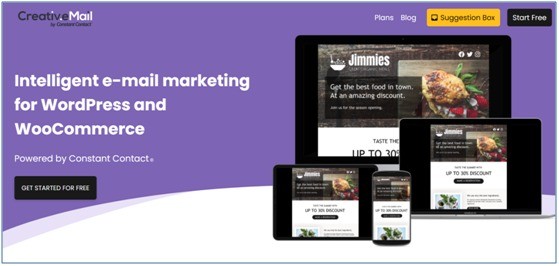 The first tool on our list is Creative Mail, an all-in-one solution for WordPress and WooCommerce. It's most effective for simplifying email marketing campaigns and event promotion
This plugin is perfect for newsletters and announcements, event promotion, providing updates, and more. Users can create fantastic email campaigns directly from their WordPress dashboard. With the marketing campaign map-view, users can also see who is opening your emails and on what devices they view the emails from.
Key Features:
 Advanced multi-step automation
 Simplified opt-out management
 Blog post content syndication
 AI created templates
 Amazing stock images
Pricing:
The basic plugin is free. Meanwhile premium packages start at $5 for a month.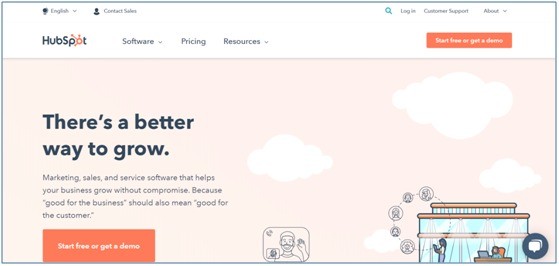 Hubspot is one of the most influential and easy-to-use multi-purpose plugins, enabling you to grow your business through email marketing. Its drag and drop email building interface offers over 20+ pre-designed templates to help you get started. As such, it's easier than ever to can create beautiful, professional-looking emails to attract and engage your audience.
is one of the most influential and easy-to-use multi-purpose plugins, enabling you to grow your business through email marketing. Its drag and drop email building interface offers over 20+ pre-designed templates to help you get started. As such, it's easier than ever to can create beautiful, professional-looking emails to attract and engage your audience.
Key Features:
  Seamless integrations with over 400 tools
  Live chat and chatbots
  Fully responsive
 Forms and pop-ups builder
 Optimize email campaigns with A/B testing and analytics
Pricing:
The plugin is free for up to 2000 emails per month with upgraded solutions starting at $50.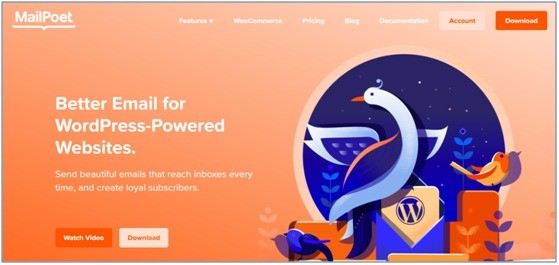 Mailpoet is an all-in-one solution for newsletters and email marketing. You can create custom opt-in forms and pop-ups and send automated emails using the platform's intuitive drag and drop builder.
Using Mailpoet, it's effortless to design beautiful emails from scratch, or you can use their responsive templates if you're not sure where to begin. In addition, it also offers many WooCommerce features to help run your e-commerce store like a pro by sending product recommendation emails and more.
You can send unlimited emails to up to 1000 subscribers. Or, take your marketing campaigns to the next level with the tool's unique, advanced features.
Key Features:
Easy configuration
Translation ready
Analytics to view open and click rates
Set up multiple subscribers list
Send automated welcome emails
WooCommerce email customizer
Create and add a newsletter subscription form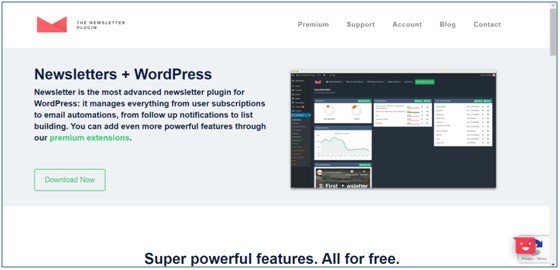 The Newsletter plugin is a popular self-contained email marketing solution for your business. With no complex set-up requirements, you can segment your email list to target a specific audience. With the easy-to-use drag and drop builder tool, you can create responsive newsletters and emails in a fraction of time. It also offers several extensions and an advanced tracking option to enhance the functionality. Furthermore, the tool integrates are many free and premium add-ons to help you improve and automate your work at a professional level.
Key Features:
Easy configuration
WooCommerce compatible
Customizable subscription widget, page, or custom form
Responsive and mobile-friendly
Integration with the WordPress User Registration.
SMTP-Ready

(with the free add-on)
Pricing:
In addition to the free version, the premium packages start at $69 for more advanced functionalities.
Marketing Toolkit by OptinMonster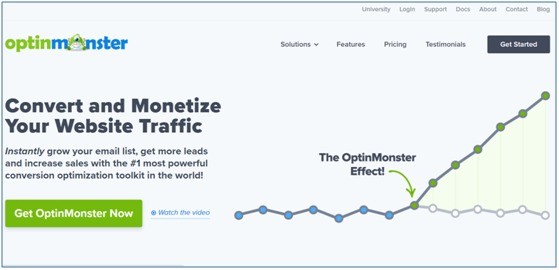 Optinmonster is a well-known name for its outstanding services. It allows you to create conversion-optimized opt-in forms to help grow your email subscribers lists.
The tool comes with an incredibly handy feature in that it displays the most effective pop-up to the right user at the right time. It is also SEO and speed optimized and is fully responsive.
With the drag and drop pop-up maker, you can customize the look and even add dynamic elements to your pop-ups that change based on the user's unique behaviors for a more personalized experience.
Key Features:
Pre-built opt-in forms
Integrates well with popular email marketing services
Drag and drop builder
Compatible with all major e-commerce platforms
Onsite re-targeting
Campaign triggers
Pricing:
The basic plugin is free; meanwhile, pro plans start at $9 per month.
MC4WP: MailChimp for WordPress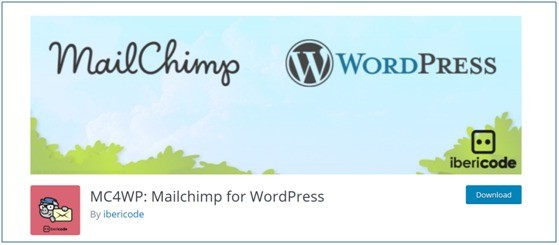 MC4WP: Mailchimp for WordPress is one of the most popular email marketing service providers. It is a trusted and streamlined platform that makes email design almost effortless.
For the most effective performance, this plugin works best as a bridge between WordPress and your MailChimp account. There are numerous add-ons available for better and more advanced functionality. What's more, you can enjoy peace of mind by efficiently scaling your email requirements as the site grows.
It is a widely used plugin for establishing contact with visitors and converting them into paying customers.
Key Features:
Grow subscribers list
User-friendly and mobile-optimized
Translation ready
Seamless integration with popular form builders
Developer-friendly
Unlimited subscription forms
Pricing:
The free version offers up to 2000 subscribers, while premium plans start at $59 per year.
Newsletter, SMTP, Email Marketing, and Subscribe Forms by Sendinblue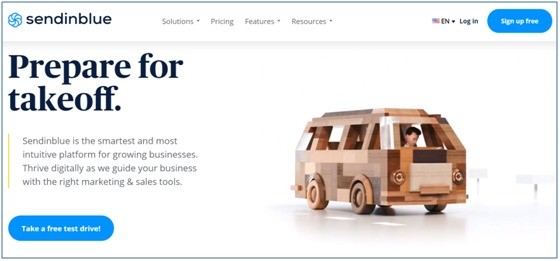 Sendinblue Subscribe Form and WP SMTP is the official all-in-one WordPress marketing plugin for the Sendinblue email marketing service. The tool includes many valuable features to simplify building and managing an email list, as we've outlined below.
The real-time reports dashboard gives thorough and clear insights into performance and deliverability. It is a complete solution for email marketing that helps you grow and segment your target audience with no limits.
The wp_mail() function uses Sendinblue's SMTP to enhance deliverability and email tracking.
Key Features:
Responsive, drag and drop email design tools
Library of mobile-friendly email design templates
Powerful analytics feature
Marketing automation
Advanced segmentation
Pricing:
The free plugin lets you send up to 300 emails per day. Meanwhile, the premium plans start at $25 for up to 10,000 emails per month, at any time that best suits your needs.
There are dozens, if not hundreds, of different email marketing plugins on the WordPress market. However, choosing the most effective one is absolutely essential for your business overall. The free plugins will give your business the basic first boost it needs to begin growing its outreach. However, the more features you have on hand, the better your email marketing campaign and results will likely be! As such, if suitable, opting for a paid account with one of today's tools could help accelerate your sales and boost your email campaigns even further.