It is a known fact that "health" is vital; and, be it humans or machines, everything needs ; a regular health check to ensure it's functioning properly.
The same goes for WordPress websites. As the most popular open-source CMS, WordPress comes with frequent updates for improved website performance. As such, you should always ensure you've got a suitable maintenance plan in place to ensure that your website performs at its best with the latest updates.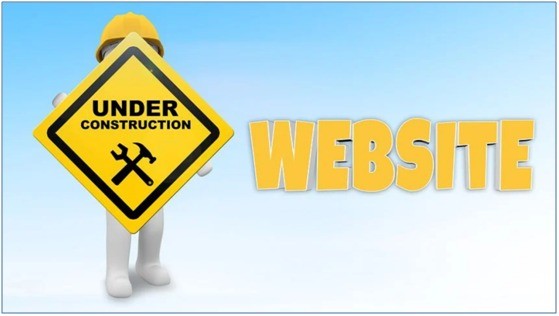 WHAT IS WEBSITE MAINTENANCE, AND WHY IS IT IMPORTANT?
Your website is an essential part of your business, as it represents your brand on a digital scale. For some businesses, the website may even be an essential component – for example, for eCommerce platforms. As such, if your website is outdated or suffers from poor performance, this could drastically hurt your business in the long run.
Optimizing your website requires regular updates, maintenance, and over-seeing. As such, it's essential to consistently check your website for broken links, outdated information, and other such relevant activities. 
Maintaining a website is time-consuming, of course. But, when you commit to adding it into your routine, you can bring in more sales than ever, thanks to solid search rankings and a secure environment for the best customer experience!
8 TIPS TO MAINTAIN A HEALTHY WEBSITE
An unhealthy, outdated website is easily comparable to an old building; it might look well-built and beautiful on the outside, but under the surface, it has a cracking foundation and rotting support. Not to worry, though! Unlike those buildings, it's still easy to save your website and restore its health.
From years of experience, we've seen our fair share of WordPress website optimization issues. So, without further ado, we've presented eight tips as follows to help keep your WordPress website in good health:
KEEP YOUR WEBSITE SEARCH ENGINE OPTIMISED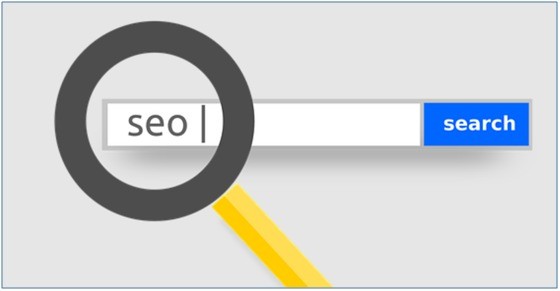 Like humans, websites need a little extra attention from time to time. Once or twice a month, try to thoroughly look through your site to see if you have any broken or "dead" links that can often be a severe problem for websites, especially in terms of SEO.
A healthy website usually aims to remove any dead links as soon as they become apparent and before their presence affects your site's rankings. Indeed, search engines do not like dead external links from the content, as these could significantly impact the user experience overall. Fortunately, there are plenty of free broken link checkers that you can use to locate trouble-makers and fix them.
KEEP CONTENT FRESH AND UP-TO-DATE
As they say, content is King, and so is the mark of a healthy website. A static website with little to no updates to its content is damaging, both for the overall user experience and the site's SEO.
Users are less likely to trust a site that doesn't seem to have any recent content to show and thus are less likely to visit it altogether. Meanwhile, once they identify a site as "static," search engines often shove the rank way, way down in the results.
To avoid all of this trouble and ensure you have a healthy site, you need to add some form of content that you can update on a regular or semi-regular basis.
Whether it be a blog, reviews of different products, videos, or the like – regardless of the medium, fresh content must be made and posted if you wish to maintain a healthy site.
Whether it be a blog, reviews of different products, videos etc ; regardless of the medium, fresh content must be made and posted if you wish to maintain a healthy site.
EMULATE YOUR TARGET MARKET
A healthy site is responsive to its audience, follows the trends, and ensures its market is continually boosting traffic to the site. As such, you should always aim to stay in the limelight. This means that if you want to keep your site healthy, you need to update it to fit the whims and desires of the market.
If there is a specific event that most of the site's target audience is taking part in, the site should adapt as well! A great example of this is the changes in themes and presentations; for example, many e-stores often experience significant shifts in their content  over Valentine's Day or Christmas. They often emulate the events' color schemes and symbolism to ensure a healthy, engaged traffic flow; by contrast, it's not uncommon for a website to be shunned for deciding not to participate in the festivities
ECommerce: Turning your Website into an e-Store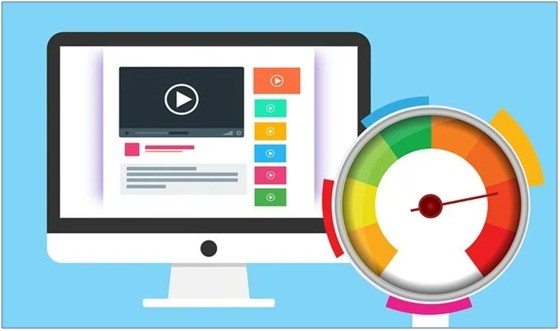 Speed can make or break any site. The longer it takes to load, the more are the chances there are that you will lose your potential customers.
Even a one-second difference can have a significant impact on performance. According to research, 40% of visitors will leave if your loading speed takes longer than 3 seconds, with 47% expecting a 2 second loading time or less.
Pages with rich text and graphics take ages to download, so keeping file sizes to a minimum will contribute to cutting back on your load time. The higher the speed, the better it gives the result.
PROTECTION AGAINST SCAMMERS AND HACKERS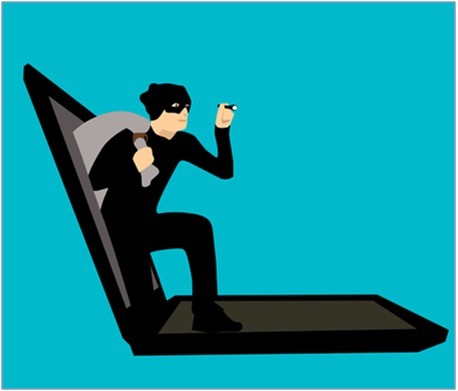 An unsecured site cannot be considered healthy and protected against potential hackers and scammers.
There are multiple ways to protect your website against spammers and their bots, but your best friends in this regard are anti-spam tools such as Honeypot, ReCaptcha, and HCaptcha.
ReCaptcha and HCaptcha do this by subjecting these bots to tasks they can not do, while Honeypot traps them and identifies them as non-human with a hidden field in your forms. You can even pair both of these for double protection against spammers!
Your most prominent tool in the fight against hackers, as well as your biggest asset, is your password. Try to update your passwords for your site every few months and save them in secure, offline storage spaces. As a result, even if hackers managed to get their hands on the password, they'd be kicked out the second it was changed.
Remember: a safe website is a healthy website!
GLANCING OVER YOUR PLUGINS
It's vital to keep the CMS and plugins on your website up-to-date. These updates keep websites functioning correctly. Outdated software can have multiple effects, including slowing down your site or stopping a user from doing a specific activity! Both of these could lead to the "Bounce rate" on your site growing, which – in turn – could reduce your site's SEO metrics and incoming traffic.
To avoid this, try to ensure that all of your plugins are running effectively to ensure they're not slowing down the site or breaking any features!
YOU SHOULD BE ACCESSIBLE FROM ANYWHERE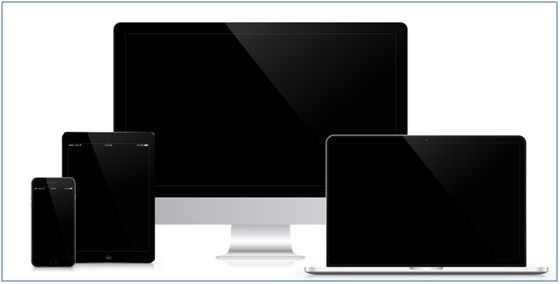 People often use their phones to carry out tasks and browse the web more so than their laptops and computers nowadays. As such, any healthy website needs to increase its accessibility by making its pages mobile-friendly.
In fact, according to Statista, "Mobile accounts for approximately half of the web traffic worldwide. In the first quarter of 2021, mobile devices (excluding tablets) generated 54.8% of global website traffic."
If your site isn't yet mobile-responsive, you need to fix that ASAP. If users find it inconvenient to visit your website, many of them will move to another site, directly into the arms of your competition. And, while that's bad in its own right, what's worse is when search engines discover this. Indeed, if Google deems your website inconvenient for mobile users, it will drop its rankings significantly.
A site that isn't optimized for mobile users isn't just unhealthy in this day and age: it's almost doomed to fail.
HAVE A BACKUP PLAN - ALWAYS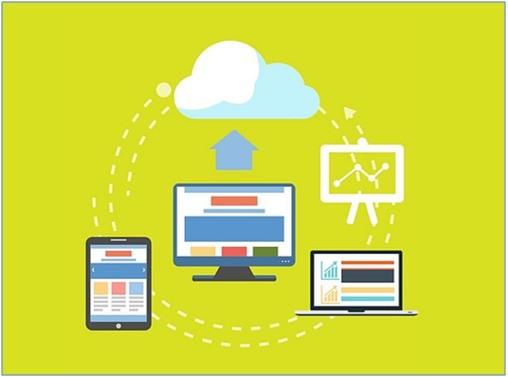 It's impossible to know what's going to happen in the future, and that's why you should always plan for disastrous possibilities. Cyber-attacks and hackers could destroy your site, and something as seemingly obscure as a natural disaster could even damage your physical servers. Alternatively, something as simple as human error at the wrong time and place could lead to you losing your website and, consequently, all of its data.
A healthy site has usually been backed up, with its data copied and saved in a separate location for protection. However, if your site isn't backed up, all you're doing is waiting for disaster to strike and rob you of all your hard work.
You should back up your site's data at least bi-monthly; that way, the most you will ever lose is about two weeks' worth of data.
Some organizations even set up emergency back-up routines for their sites so that their team is always ready to save and deploy data in case of emergencies. While you don't need to go that far, you should at least ensure you're not gambling on losing a month's worth of data altogether.
Your website's health depends entirely on how closely and how well you look after it. As long as you're careful and make sure you cover all bases, your site should be perfectly okay!
Of course, if this is something you've been considering, you could alternatively take the hassle out of the process by choosing a website maintenance service. In this manner, you can leave a better impression on your visitors without the hassle on your part, allowing you to spend more time growing your business rather than fixing technical issues and mistakes.
Did we miss something in today's guide that you think we should have mentioned? Have these tips boosted your own site? Let us know in the comments section below – we'd love to hear from you!